The Web Office and the Division of Human Resources have recently completed the redevelopment of the HR website.
The new website can be accessed at https://www.csu.edu.au/division/hr or via the Staff Hub or CSU home page.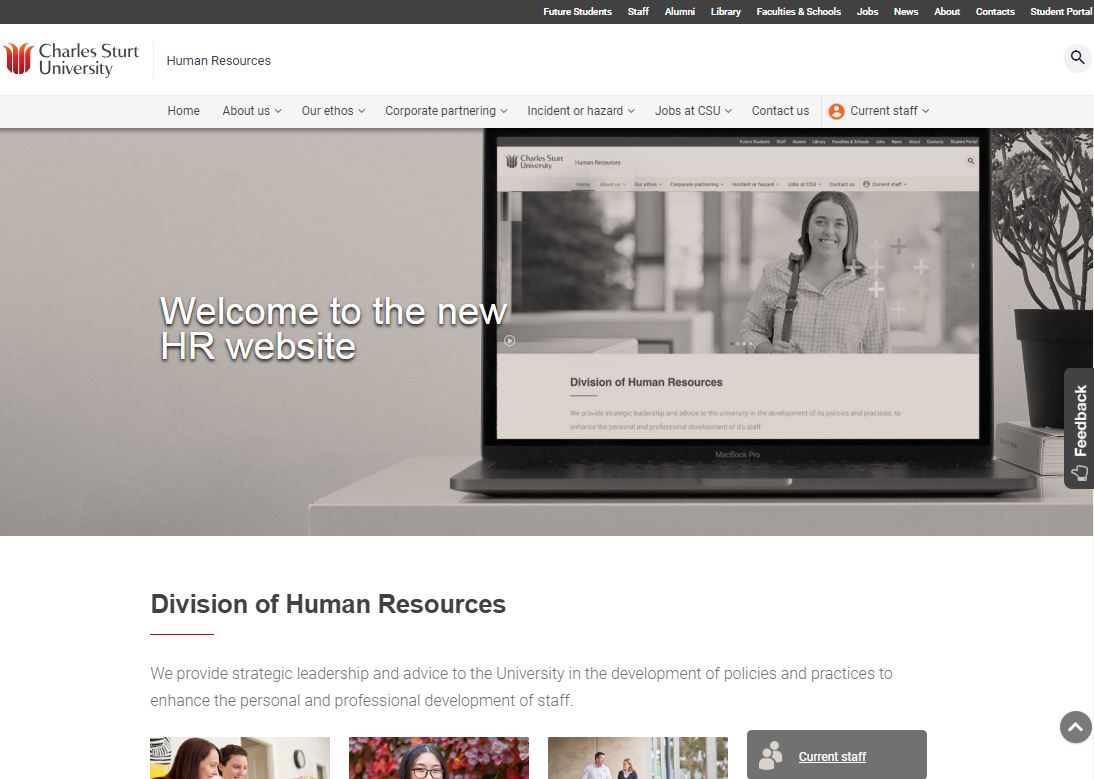 The site features a section specifically for current staff, which is where you will find all the regular information and resources you need related to:
your employment
health, safety and well-being
equity and diversity
managing other staff
recruiting and appointing new staff.

The site includes a full design and information architecture review, based on extensive testing and consultation. The site has been rebuilt using the latest and most editor-friendly CSU website template, and will be supported by a team of trained HR staff.
Feedback on the new website is welcome, via the 'Feedback' tab that appears on the right hand side of your browser window whilst browsing the site. We are measuring the impact of the new site using various analytics and web tracking services, with an analytics dashboard and regular email reporting setup to send to the site owners.