The CourseSpace Development project at CSU, which realises the principles of course design, is supported by the CourseSpace software. This software enables course teams to engage in course review, design and development. It provides evidence of alignment of the components of the course to meet TEQSA (Tertiary Education Quality and Standards Agency) and industry accreditation standards.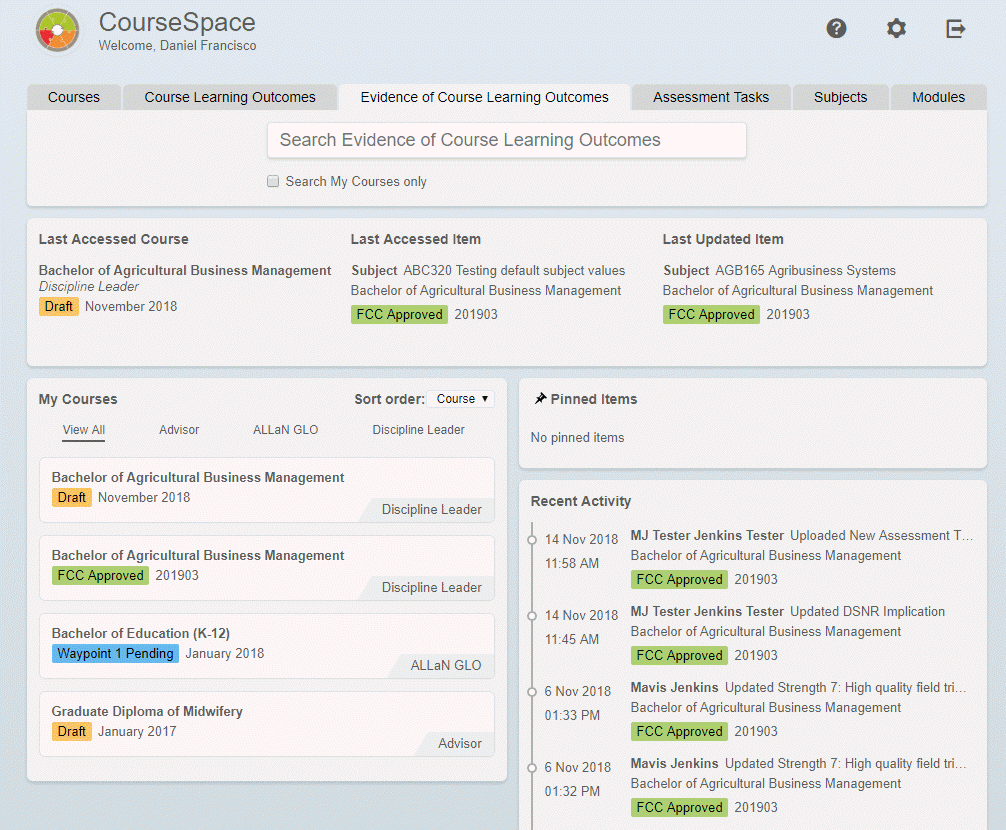 In CourseSpace, a Course Design team can collaborate to evaluate and submit courses for internal and external accreditation. The Course Design team includes the Course Director, Educational Designer, Head of School, the Course Design Lead, Discipline Leaders, Subject Developers, Graduate Learning Outcomes (GLO) Advisors, external advisors and other stakeholders considered applicable.
The CourseSpace software is comprised of design phases that guide a course team to build a framework for each course, map standards, define authentic course outcomes and review or create assessment tasks and subjects within a fully integrated, mapped and scaffolded design approach. Feedback is collected throughout the process and is used to inform quality course and subject design.
The project has delivered many key benefits. Some of the more notable successes include:
Connection Viewer – an interactive, graphical representation of the relationship(s) between key CourseSpace constructs i.e. subject, assessment task, evidence and criterion
Application Help – a new help facility providing contextual help on specific pages
GLOs – embedding of graduate learning outcomes and making them more visible and functional within CourseSpace
This project will wrap up on 21st December 2018.