In October DIT implemented a new feature called SOPHOS Web Control, improving security for staff and students when browsing the internet on CSU computers.
If you attempt to access a website that SOPHOS Web Control deems potentially dangerous or inappropriate – you are prompted with a warning where you can choose to proceed at your own discretion.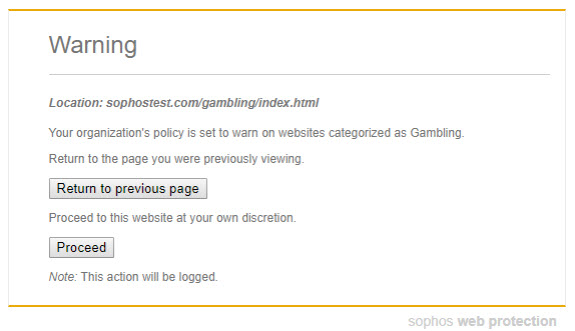 Websites that are deemed too dangerous or inappropriate are blocked outright.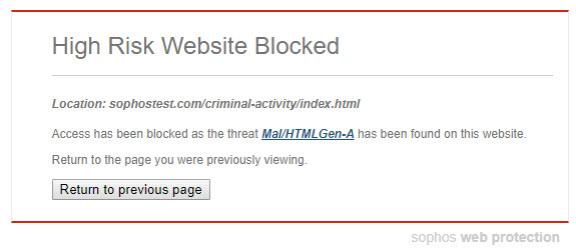 Website categories considered dangerous or inappropriate
Adult/Sexually Explicit (Warned)
Alcohol and Tobacco (Warned)
Anonymizer Proxies (tools to block internet activity) (Blocked)
Criminal Activity (Blocked)
Gambling (Warned)
Hacking (Blocked)
Illegal Drugs (Warned)
Intolerance and Hate (Warned)
Phishing and Fraud (Blocked)
Spam URLs (Blocked)
Spyware (Blocked)
Tasteless and Offensive (Warned)
Violence (Warned)
Weapons (Warned)
For more information about SOPHOS Web Control and IT security at CSU visit the Information Security web page.