The primary focus of the CRM project is how we interact with students and support their needs through the student lifecycle. Process improvement will be implemented, driven by managers and staff who use the CRM system. New ways of working will be introduced along with the new system (Microsoft Dynamics 365). The scope of change will vary for different teams across CSU – some teams will experience minor improvement to existing processes while others may participate in more transformative change.
The combination of new technology, process change and increased data delivered by the CRM project will enable proactive student support and more personalised and meaningful interactions helping to increase student satisfaction and success.
In September – October, the project team completed the Discovery stage which included overall project planning and detailed planning for Stage 1- Foundation and Advancement (Alumni). Kick-off for Stage 1 occurred on Monday 12 November and is scheduled to complete mid-March 2019.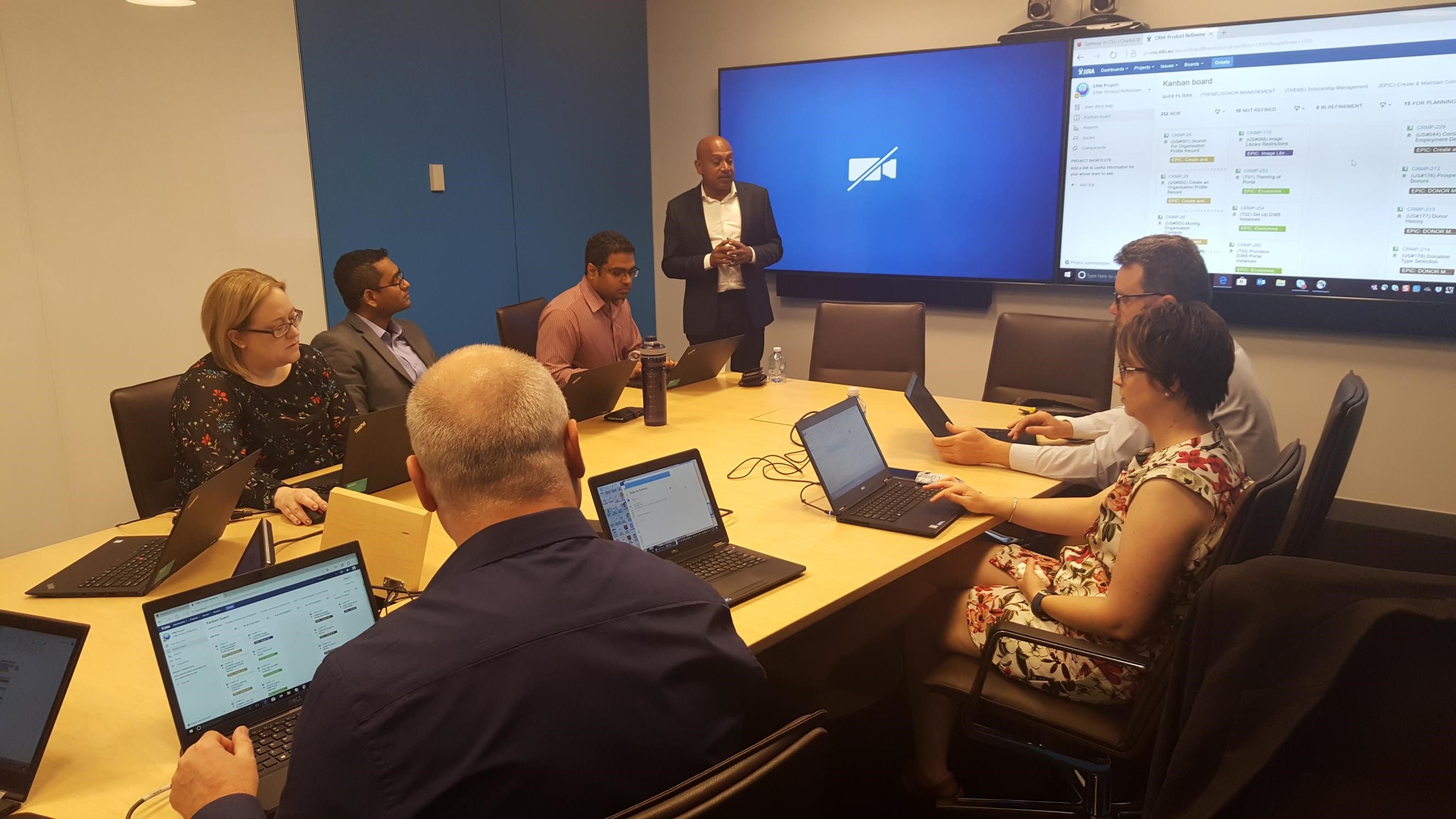 The scope of functionality being implemented in Stage 1 for Advancement (Alumni) includes:
Contact Management
Organisation Management
Enquiry Management
Knowledge Base
Bulk Communications (campaigns)
Events (using Eventbrite)
Donation Management has been determined out of scope for the CRM project and will be implemented through a separate project using the Raiser's Edge application by Blackbaud (used by many other Australian universities). Scholarship process and prizes will be implemented in a future stage. Technical scope includes migration of specific data required from Talisma along with data integration work to support ongoing flow of data into the new CRM system.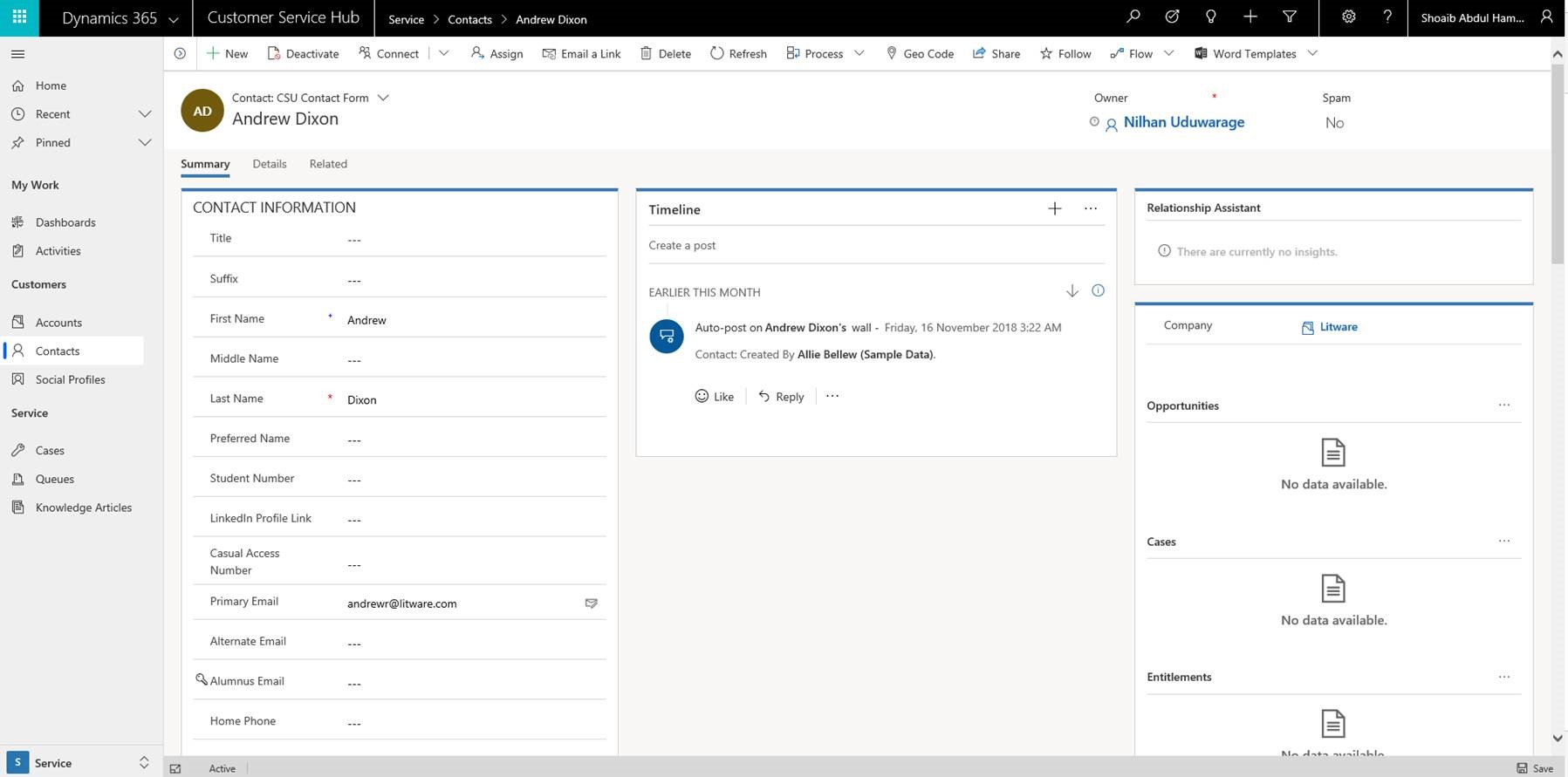 A staged, Agile approach is being used to deliver the project. Mark Westerman is the Product Owner for the Foundational aspects of the CRM solution, ensuring a holistic view is maintained across CSU. We are working closely with Craig Johnson as the Advancement (Alumni) Product Owner and Sarah Ansell as we continue to refine requirements and build out functionality in the new platform. KPMG have been contracted to lead the solution design, configuration and development work. Carmel O'Regan (Executive Director, Division of Student Administration) and Brooke Winnel have been seconded to the project until November 2019. Carmel will oversee governance and take a lead role in managing change. Brooke will provide administrative support.
While development work continues on Stage 1, planning/discovery work will commence in parallel for the next implementation stages, i.e. current and prospective students. This will include workshops in early 2019 with representatives across CSU (Advisory Group to be established) to review business processes and functional requirements in line with the capabilities of the new CRM system. Decisions related to system use and potential business process changes will be made in a consultative manner between relevant managers (Change Sponsors), staff who will use the CRM on a regular basis (Advisory Group) and the CRM project team. The implementation timeline for Stage 2 (primarily current student focus) is expected to be from April – August 2019, this will be confirmed early 2019.
Please stay up to date with project news by joining our Yammer CRM project group. If you have any questions about the project,please contact Dallas Woolley (Project Manager) for further information.