The CRM project will transform how we establish and maintain exceptional relationships with our prospective and current students, and alumni.
It will help us create better ways of working to deliver optimal and integrated services for our students.
By providing more personalised and valuable interactions, we can support organisational success through continued acquisition, transition and retention.
The new CRM (Microsoft Dynamics 365) will sit at the core of the CSU systems landscape and be a key enabler to CSU Strategy.
The CRM project forms part of the Major Business Systems Renewal Program.
What have we achieved so far?
The cross-unit (DIT and DSA) CSU and KPMG project team have been busy with Stage 1 (Foundation and Advancement (Alumni)) kicking off mid November 2018 and scheduled to complete in March 2019.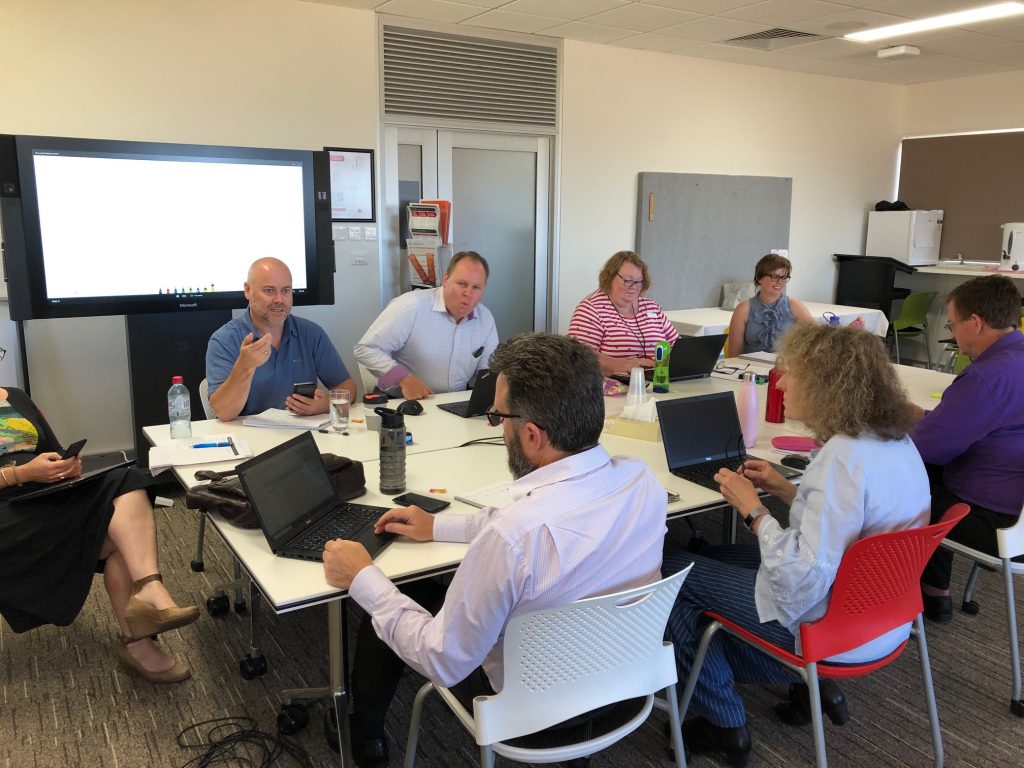 A staged, Agile approach is being used to deliver the project and we are working closely with the Advancement team as we build functionality in the new CRM.
A broad range of functionality and business processes are being developed in Stage 1 which will be built upon in future stages. In addition, more comprehensive data coming into Dynamics 365 as part of Stage 1 allows us to make improvements to decision making, the way we understand our students and automation of common business processes.
Functionality being implemented in Stage 1 includes:
Contact Management
Enquiry Management
Knowledge Base
Bulk Communications (campaigns)
Events (using Eventbrite)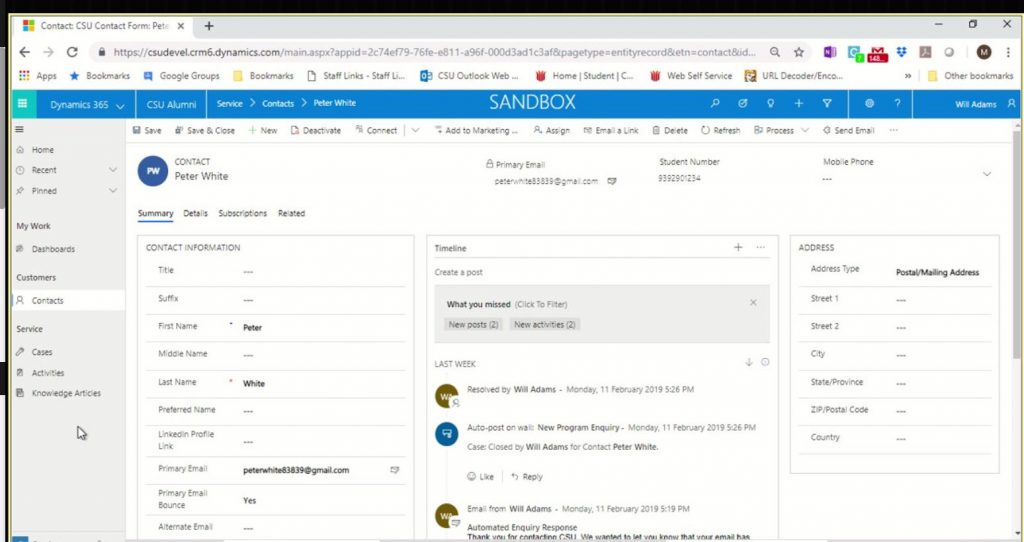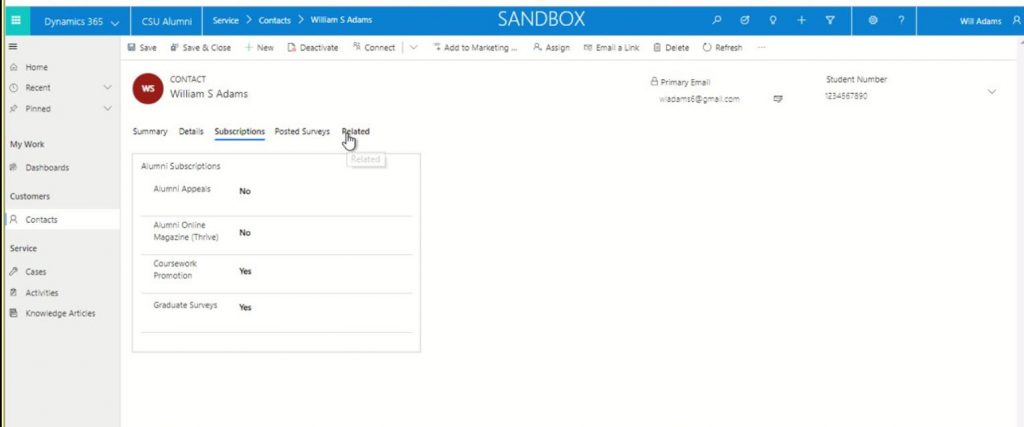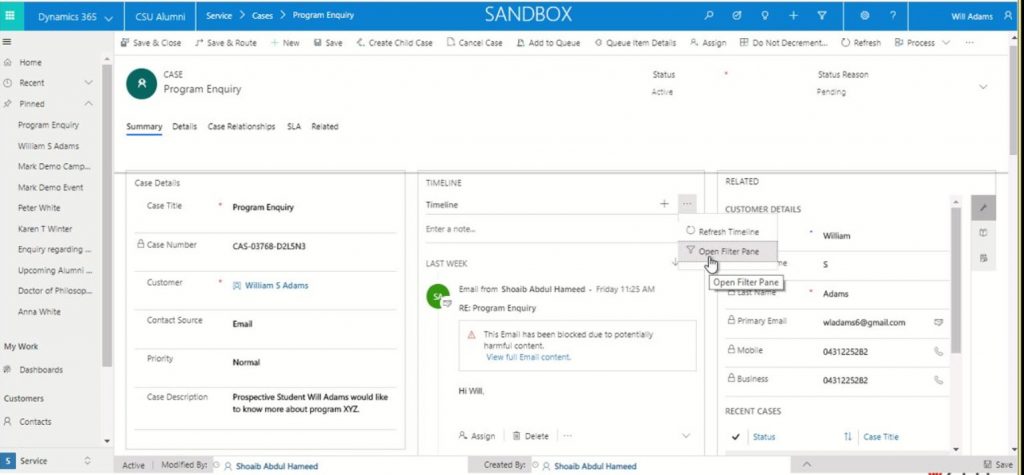 Please note – Donation Management was determined out of scope for the CRM project and will be implemented through a separate project. Scholarship process and prizes will be implemented in a future stage.
The project team wishes to thank Craig Johnson (Advancement Product Owner) and Sarah Ansell (Director, Advancement) for their participation and involvement in the project now and into the future.
Where to next?
While work continues on Stage 1, planning/discovery work has commenced in parallel for the next implementation stages, i.e. current and prospective students. This includes workshops starting in March with representatives across CSU (Advisory Group to be established) to review business processes and functional requirements in line with the capabilities of the new CRM system.
Stage 2 (Current Students) is anticipated to commence in April 2019.
More information
Please stay up to date with project news by joining our Yammer CRM project group. If you have any questions about the project, please contact Dallas Woolley (Project Manager).