As part of the continual improvement to services for our clients, DIT is pleased to announce the release of our updated IT services landing page and new service web pages.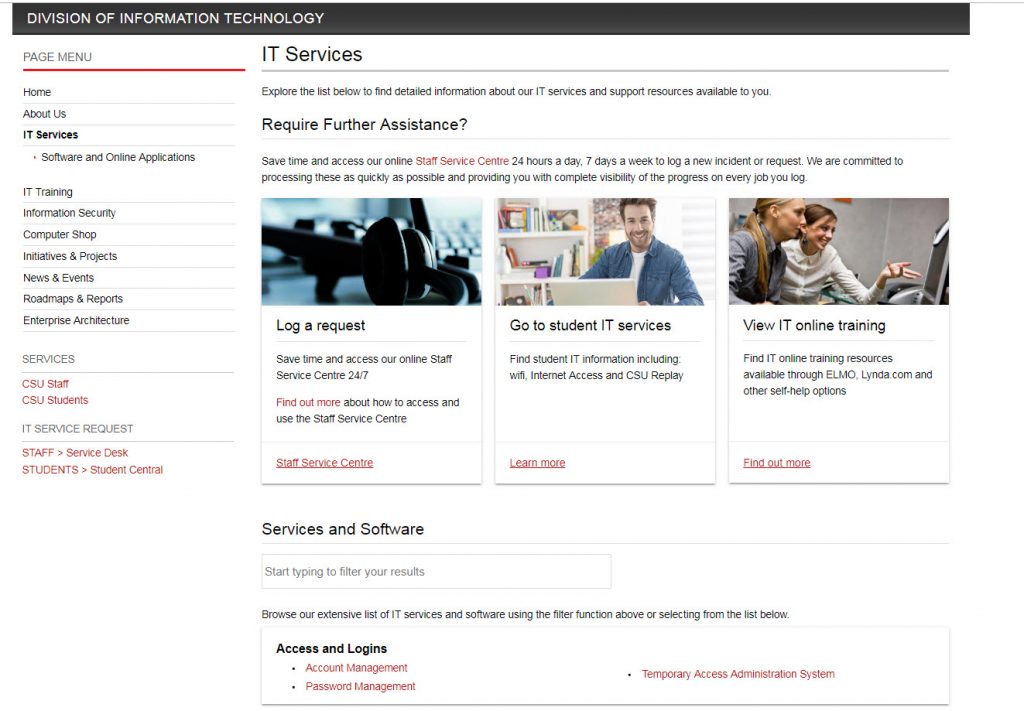 Our new and updated pages make it easier for you to find the IT service information you need quickly. The pages allow you to:
Log a request in the selected service via our online Staff Service Centre, available 24/7
Browse our extensive list of IT services and software using the new in-built filter function
View support articles related to specific services
See related service suggestions in case you're not quite where you need to be
View policies and service owners related to specific services
See a comprehensive list of available staff software and online applications including how you can access these systems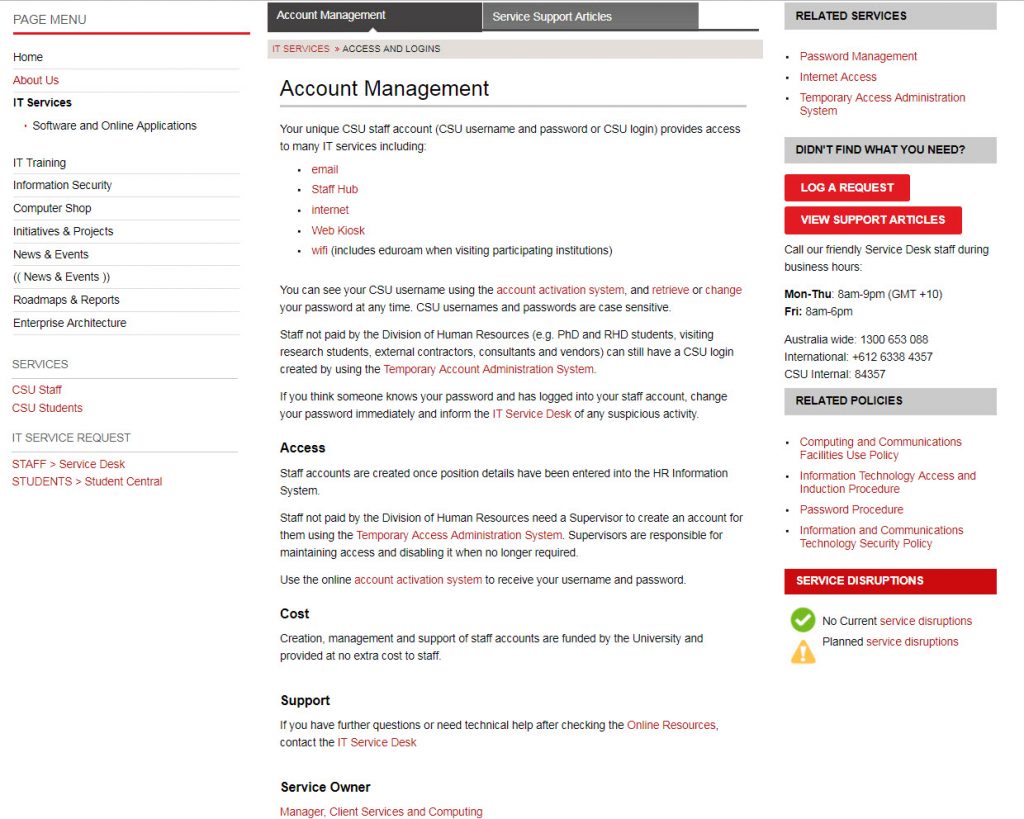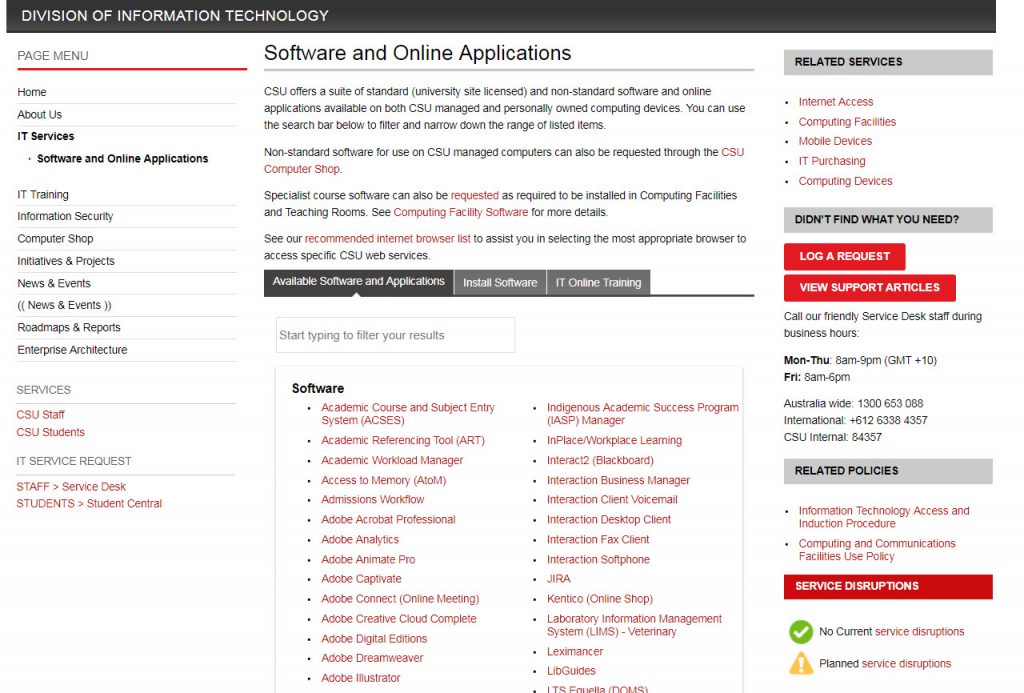 In addition to these improvements, we also:
are reviewing and updating our knowledge/support articles
have adjusted top level IT service categories (e.g. Email and Conferencing becoming their own top level categories) across our website and Staff Service Centre, and updated our online Staff Service Centre link (https://staffservicecentre.csu.edu.au) to help make your experience as user friendly as possible
While there is more work to come, we appreciate your cooperation while we continue to move forward in providing you with improved services.
Come and check out our new and updated pages at https://www.csu.edu.au/division/dit/services and spread the word to your colleagues!