On 29 July we kicked off stage 2 of the project with a workshop and sprint planning session to begin the design and build of Microsoft Dynamics – the new Customer Relationship Manager (CRM) – for current students. Taking an agile staged approach, the team is working to design and build functionality for the CRM to meet the needs of Charles Sturt.
What are the benefits?
Replacing Talisma – the current CRM – with Microsoft Dynamics, will provide new methods of integrating student-facing channels with other systems. It will enable us to engage with students through their undergraduate, postgraduate and alumni years.
Benefits include:
Increased accessibility and understanding of student information, providing an enhanced student experience.
Extension of the use of the CRM to academic staff.
Transparency of information across teams, reducing siloed behaviour and driving a more collaborative culture.
Reduction and simplification of current student touchpoints and systems.
More student self-service functionality.
Where are we up to?

Stage 2 has been broken up into three waves. We are currently working on Wave 1, which is focussed on three functions:

Creating and maintaining contact profiles
Managing knowledge
Managing cases
Wave 1 is scheduled to complete in mid-October 2019.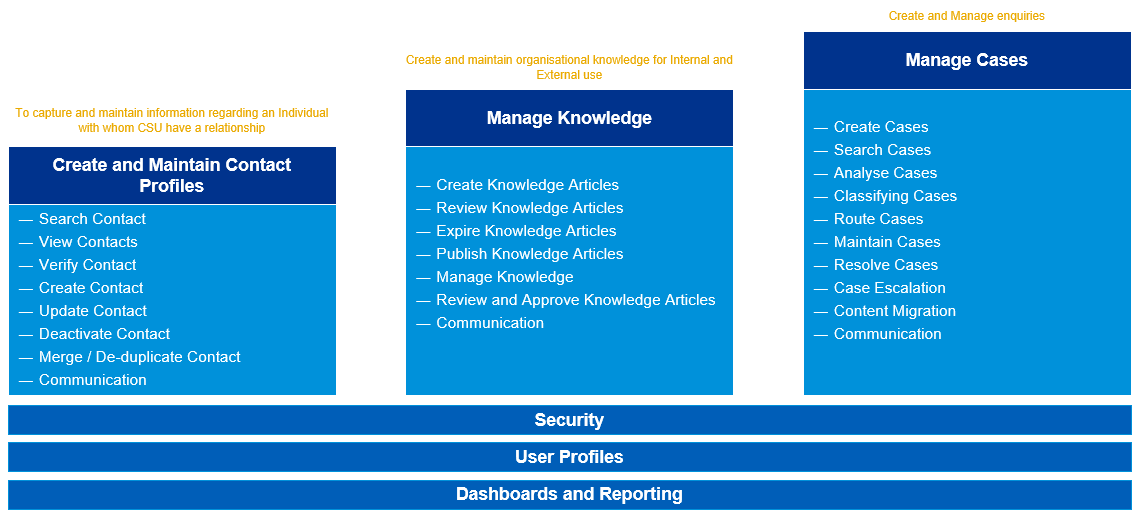 ---
Feedback from Advancement

The Advancement team has been using Microsoft Dynamics for the past few months. The team's Product Owner has provided feedback on their experience.

How has the new CRM helped you to support our alumni and students?
The CRM has a dedicated system structure which supports us being able to engage with our alumni in a more personalised way.

What aspect of the CRM are you most excited about?
1. If an email we send 'bounces', the person receives a text message advising that they have missed a communication from us.
2. We can now personalise messages, track subscription preferences and use branded templates.

What benefits has the CRM delivered for your team?
1. System usability – it's more visually appealing and intuitive, with greater functionality and data architecture to support our business processes.
2. Better searching and filtering.

---
More information

Join our Yammer CRM project group and subscribe to DIT News to stay up to date.

If you have any questions about the project, contact Kelly McCormack – Project Manager.