The Staff Service Centre Migration Project is focused on implementing the Staff Service Centre (Cherwell) in Domestic Travel; Finance (Systems, Insurance); HR (Systems, Recruitment, HR Service Centre and Business Partners); and the Division of Learning and Teaching (DLT) for their service request management.
By using a centralised system staff are familiar with it helps set us up for the future and, as a university, work towards building a consistent service experience across business units.
The project has now reached a major milestone with the first business unit (Domestic Travel) going live and using Cherwell for their service management needs.
Through the introduction of Cherwell, the Domestic Travel team can:
Create, update and resolve service requests/interactions and send related correspondence to staff as required
Receive service requests through the new CSU Travel Domestic online customer portal
Quickly see at a glance all of their service requests/interactions through their customised dashboard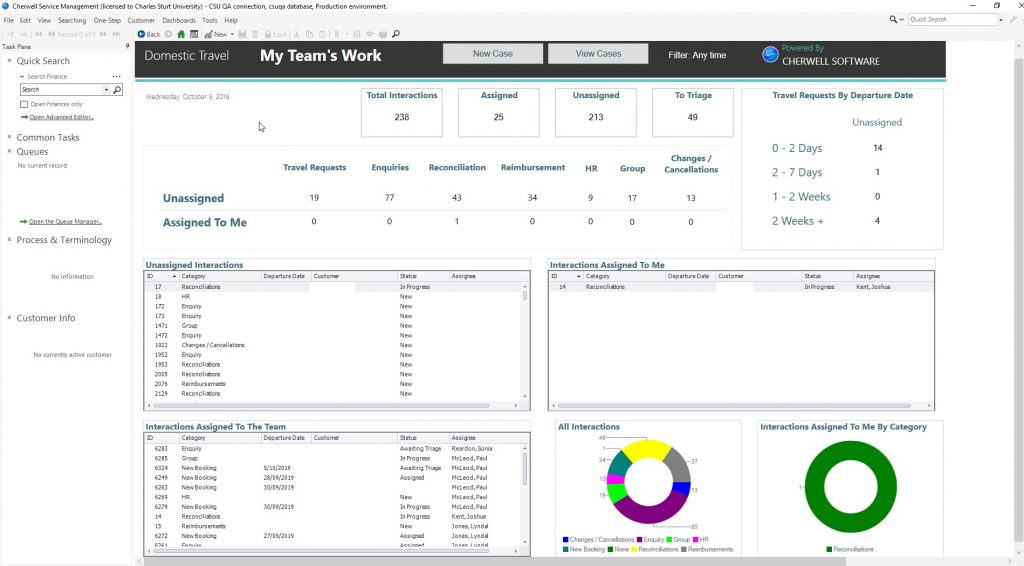 As a customer, you can use the new CSU Travel Domestic online customer portal to:
Submit reconciliation and reimbursement requests
Request changes or cancellations to travel bookings
Make group travel or general enquiries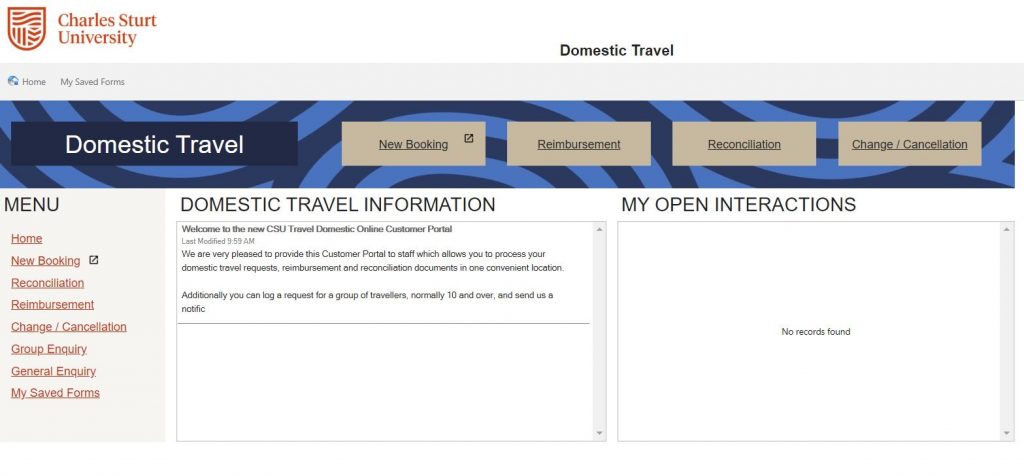 Please note, you will still need to complete a Domestic Travel booking form for upcoming travel.
We have been working hand-in-hand with the Domestic Travel team to help them get ready for this change and a big thank-you goes out to the team for their involvement to date.
Where to next?
We will be kicking off with our next business unit, Finance (Systems and Insurance), in late October and aim to finish late November. In this time, we'll work closely with the Finance team and our vendor (Service Quality) to get the job done.
If you have any questions about the project, please contact Kiah Ryan for further information.