Multi-factor authentication (MFA) is being rolled out at Charles Sturt to access sensitive and risky information and communications technology (ICT) services. Throughout 2019 we have implemented MFA, using Duo Security, across VPN, VDI, and Password State.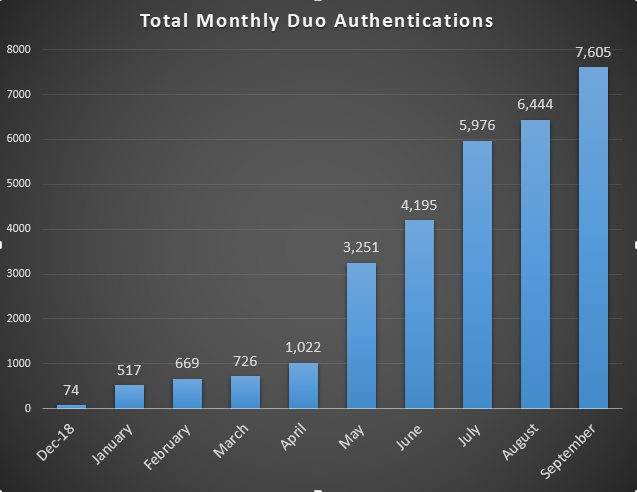 The implementation of MFA reduces the risk of compromised staff accounts, providing less opportunity for fraud. It's an important activity in ensuring our compliance with the Audit Office of NSW and safeguarding the university's reputation.

What is MFA?
MFA is one of the most effective controls used to prevent an attacker from gaining access to IT services and sensitive information. It strengthens security by requiring two or more methods – also referred to as factors – to verify your identity.

These factors can include:
something you know – such as your username and password, plus

something you have – like a smartphone app to approve authentication requests, a passcode, hardware token, call back or SMS message.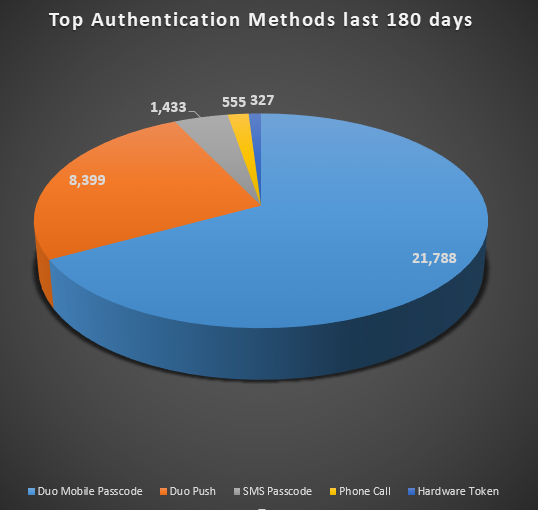 What's next?

We are continuing to implement MFA across at-risk systems, such as Web Outlook (OWA). This will help to protect against the sorts of attacks we are seeing on the rise in the Higher Education sector. Keep an eye on this space for updates as we enable MFA for more services.
To minimise the impact on users, DIT will ensure that there is a migration period to register for MFA with Duo Security.

More information

Subscribe to DIT News to stay up to date.