The 2019 IT Service Quality Survey was conducted in September/October and in the main the news is good!

DIT has maintained a high level of overall satisfaction and we've had some very encouraging improvements in the last 12 months. The results also highlighted a need to focus on improvement in some areas in 2020.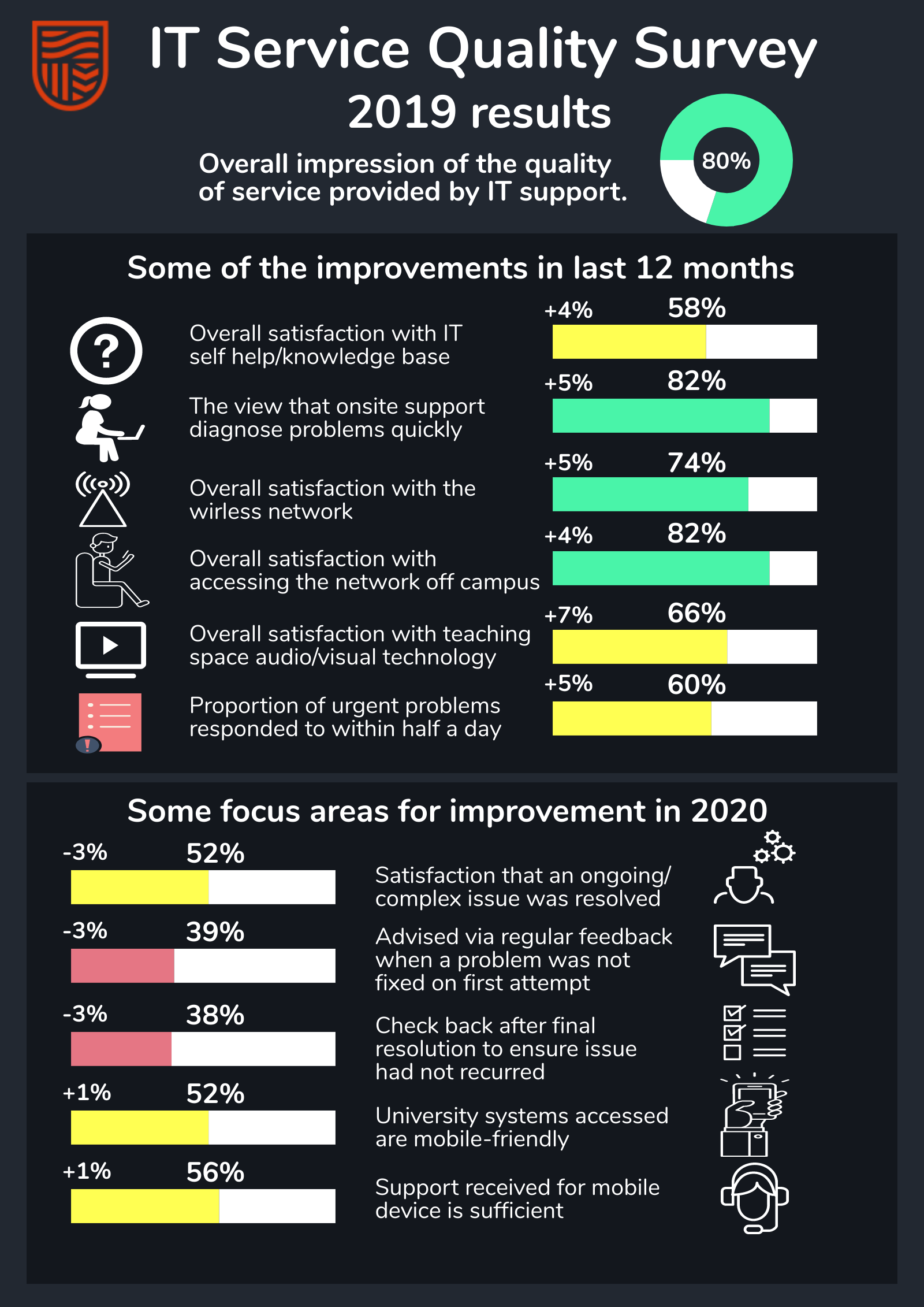 Some of our other focus areas for 2020 are already doing well, but are important enough that continued improvement would be beneficial.
We'd like to thank everyone who participated in the survey and provided feedback. It's great to find out what we are doing well and essential to know what areas we need to improve on.

We should find out where we have ranked against other universities that participated in the benchmarking survey in mid-December.
Stay tuned to DIT News for these results.