The International Studylink project kicked off at the start of February with a workshop at the Wagga Wagga campus. Stakeholders from the Office of Global Engagement and Partnerships (OGEP), the Division of Student Administration (DSA), and the Division of Information Technology (DIT) took part in an intensive three-day discovery session with the Studylink Connect vendor.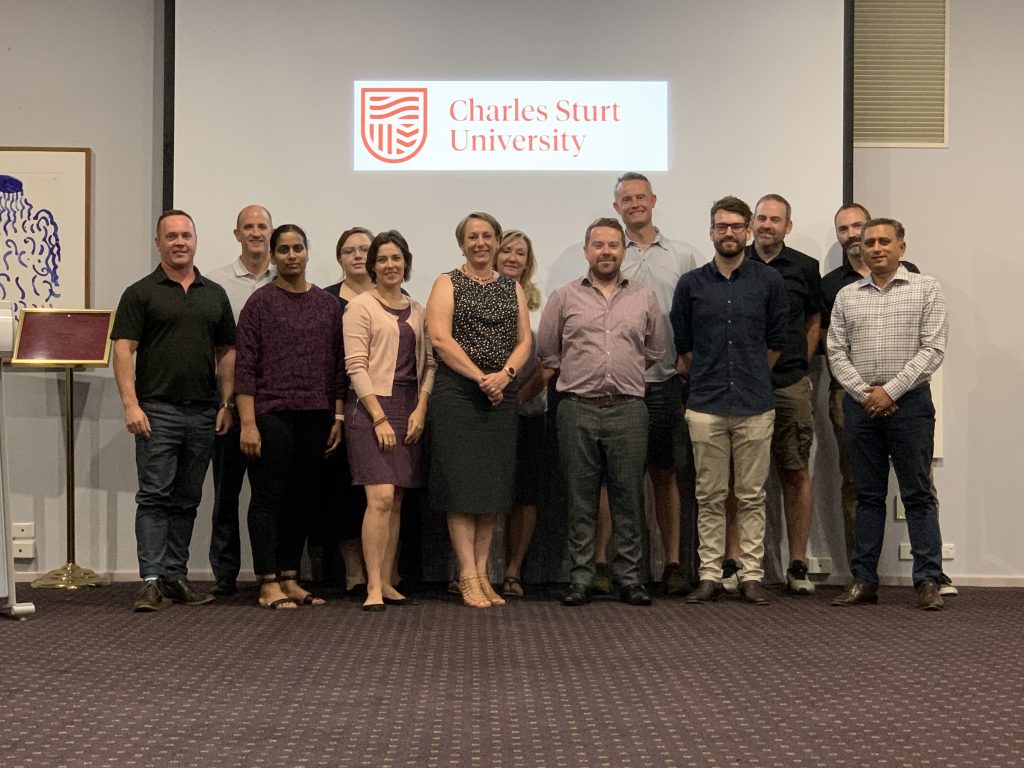 Purpose
The project was set up to establish the Studylink Connect solution at Charles Sturt. The desired outcome is to streamline the international admissions process. Our goal is to provide a transparent and efficient system for the processing of international admissions and the management of international agents.
Key benefits
The Studylink Connect solution will deliver the following key benefits to the university:
A significant increase in international student applications, offers, and acceptances, through the digitisation of application and processing.
The ability of agents to monitor applications in real-time, reducing turn-around times.
Access to new data and reporting that will enable better business intelligence, opening up opportunities in future student markets.
Transparency of international agents' data and performance, enabling real-time reporting which supports our TEQSA obligations.
Status and next steps
We have set clear goals around the quick delivery of the project. It is already transitioning from the launch stage into the first increment, with a focus on product planning.

We are working with the vendor to develop a minimal viable product for release late in the second quarter of 2020.
More information
For more information about this project contact Mike Charles – Senior Project Manager, Division of Information Technology.