Thank you to everyone who participated in the Service Quality survey conducted in September/October 2019.

Our ranking against other participating universities improved from the 2018 survey. We moved up into third place, making us bronze medallists in 2019!

Below are some of the positive results, and some areas we identified for improvement which we are now focussed on.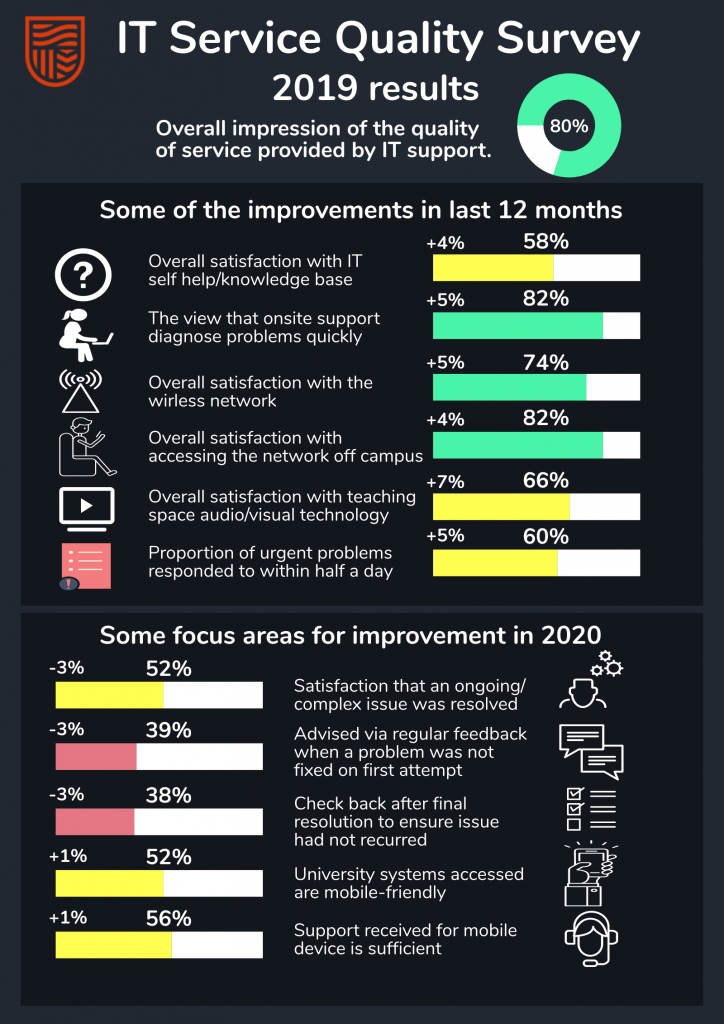 You can also read our earlier 2019 IT Service Quality Survey news post.
We hope you will take part in the 2020 survey in September. Your feedback is invaluable in helping us ensure we are delivering excellent services to staff at Charles Sturt.