This project plans to implement additional e-commerce transactional portals for Charles Sturt. The aim is to improve end-user experience, enable more secure compliance and make best-practice improvements across key areas of the university.
Where are we at?
The project team has successfully completed the underlying platform upgrade from version 10 to version 12. This upgrade introduced new features and capabilities which are available to the university and associated users of the online shopping platform.
Enhancements include:
a more user-friendly editing environment
improved data privacy
drag-and-drop visual page editing capability
smarter web forms
a simplified e-Commerce Business API
What are we working on?
The project team has kicked off the next deliverable, focussed on introducing a new and refreshed store template. The template will incorporate elements from our recent brand transformation work and the platform's updated software.

Page structures, colours, fonts, logos, and navigation will all be updated to provide a fresh and seamless experience from our existing web environment over to the online shopping platform.
Managers of the online shop environment will also have new capabilities available to them, such as multiple product images and videos.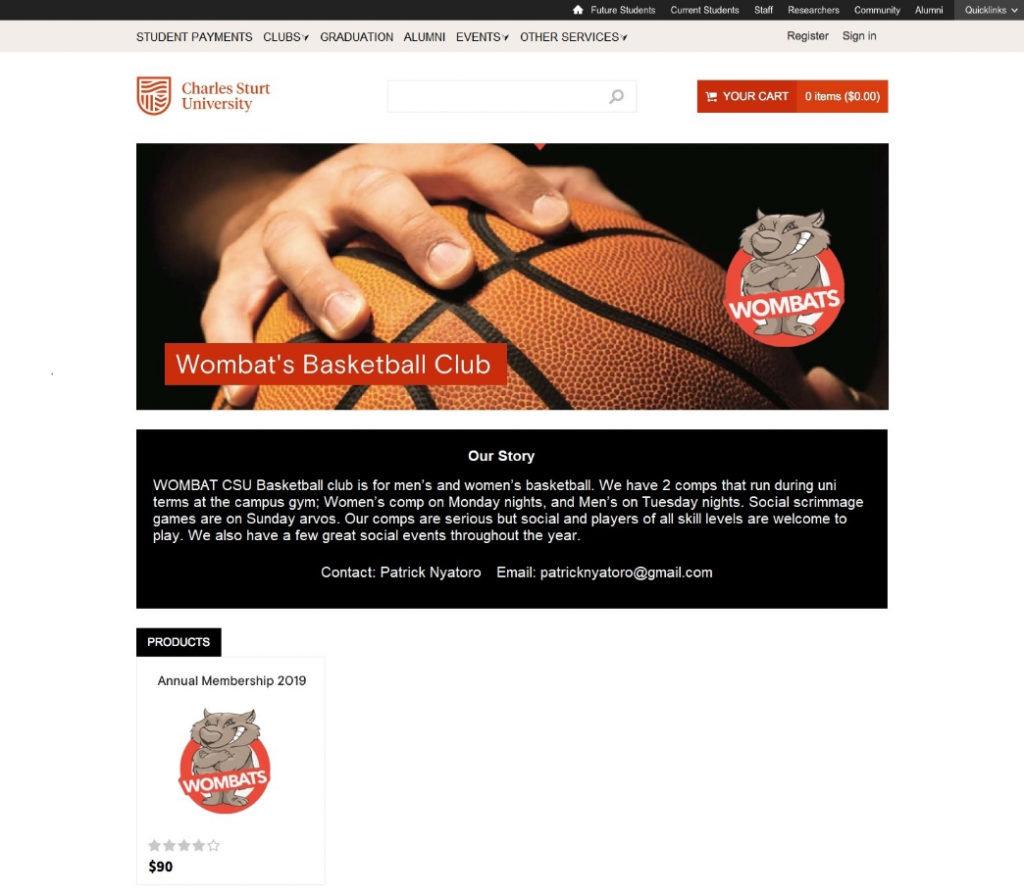 What's next?
Following the template implementation, we will introduce a new shop into the platform for Charlie's Store.
This is an important high-activity service area for students, staff, and alumni. Transferring Charlie's Store into our successful online shop platform gives all users the same seamless shopping experience.
Memorabilia, clothing, faculty and school uniforms, academic dress, merchandise and much more will soon all be available via our streamlined online shop portal. This will enhance purchase confidence and reduce manual effort while also improving online shopping safety and security.

Want to know more?
If you would like to know more about this project contact Ivan Saric – Project Manager, Division of Information Technology.