DIT is currently working with the Division of People and Culture to implement multi-factor authentication (MFA) for Web Kiosk during Quarter 2 2020.

This means that soon you will need to use MFA to log in to Web Kiosk and complete activities such as:

submitting casual timesheets
booking leave
editing personal or bank details
accessing payslips
Why are we rolling out MFA?

Cyber attacks are becoming more prevalent in today's technology landscape. In 2019 there was a significant increase in the number of attacks against Australian higher education institutions.

If an attacker gets hold of your Charles Sturt username and password, they could access university services and sensitive information. These data breaches can have serious personal, business and financial implications. For example, an attacker could log in to Web Kiosk, edit your bank details and steal your pay.

Rolling out MFA at Charles Sturt helps protect staff accounts against compromise. MFA is one of the most effective controls used to prevent an attacker from gaining access to IT services and sensitive information. It strengthens access security by requiring two or more methods – also referred to as factors – to verify your identity. These factors can include something you know – like your Charles Sturt username and password, plus something you have – like a smartphone app to approve authentication requests, a passcode, call back or SMS.

Duo Security is the MFA solution we are using at Charles Sturt to deliver extra protection for users requiring off-campus access to sensitive or privileged ICT services.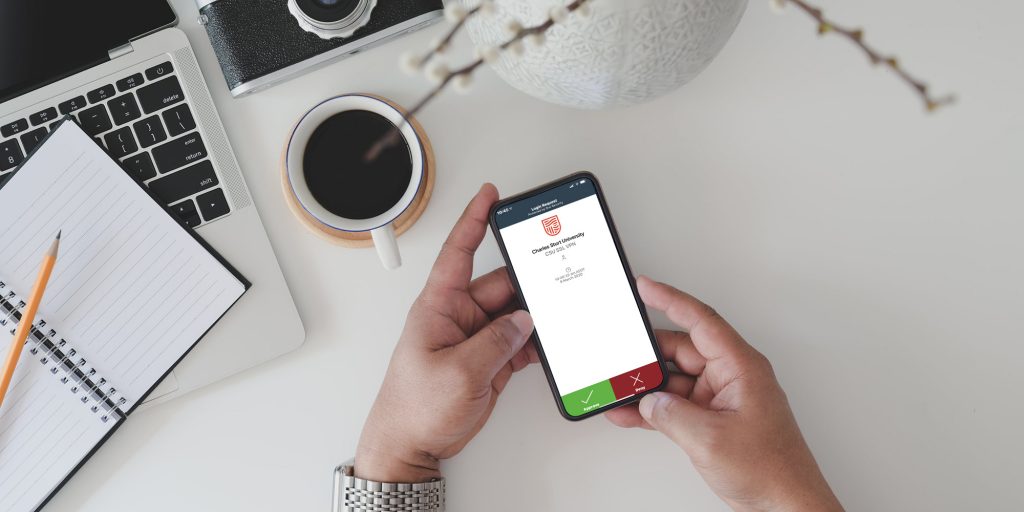 What do you need to do?

Be prepared in advance, before MFA becomes mandatory for accessing Web Kiosk.

Act now – download the Duo Mobile app and activate MFA via the MFA Tool. For simple steps refer to the Enrol and Activate Multi-Factor Authentication – Quick Start Guide.

If you don't own a smartphone or you don't want to use the Duo Mobile app on another device, there are other MFA authentication options listed in the guide.

Please share this communication with your colleagues to help build awareness.

More information

We are continuing to roll out MFA during 2020 across key Charles Sturt information and communication technology (ICT) services, to further safeguard sensitive information.

Contact the IT Service Desk if you have any questions.