Wrapped up with the upcoming CRM – Customer Relationship Management System current student release, the project team has been working with a number of external vendors to provide functionality that will complement our existing Microsoft Dynamics 365 environment.

The new functionality will improve the student experience through shorter turnaround times for requests and greater flexibility in booking events and appointments. It will also facilitate better staff engagement with students through an improved chat experience.

CRM portal
The project team has enabled the capability to develop scalable forms that will integrate into the Microsoft Dynamics environment for the most common student requests.
These forms will display personalised course and subject information, saving time for students. When the student submits the form it creates the request within the new CRM.

Some examples include:
Change to a different course
Graduate with a lower award
Choose a specialisation
Leave of Absence in excess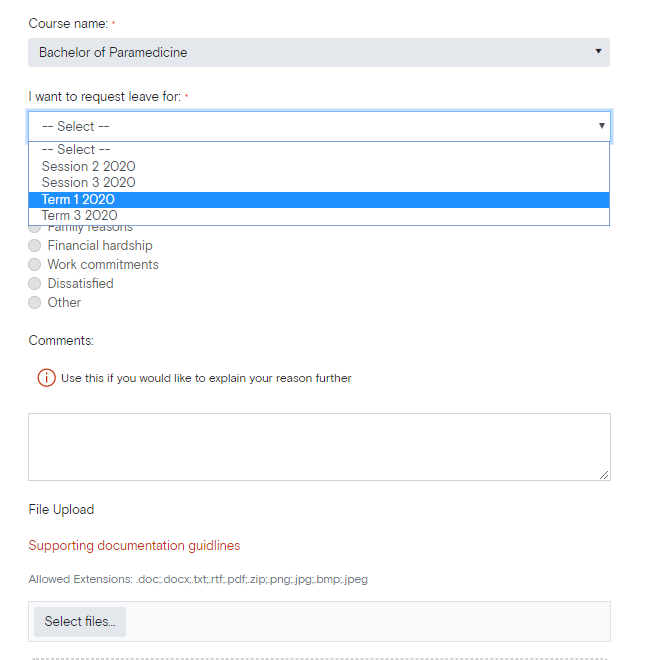 Appointment bookings
We will be implementing a new student appointment booking functionality that will be accessible from within the Student Portal. This will replace some of the existing Talisma based appointment bookings. It will provide integration within Microsoft Dynamics and Microsoft Exchange, and introduce online events using Zoom.

The new appointment booking system will enable students to reschedule and cancel events more easily than before. From a student advisor perspective, it will allow integration into the Outlook calendar to work around availability and prevent duplicate bookings.

Centralised event platform
A new centralised event platform will allow staff to manage events, small and large. This includes the acceptance of payment for events with a cost involved.

To help manage risk around student events, we have developed a new form for student clubs to capture student event requests. When a request form is submitted the university will carry out a risk assessment, and if approved an event will be created.

Integrated chat
The introduction of CafeX Live Assist will add a new integrated chat solution. This will provide a more immersive experience between students and university support staff. From within Microsoft Dynamics, staff will be able to accept chat requests, share files, and view the students' screen with their permission.

With the upcoming Current Student release, we will be delivering the new chat capability inside the Student Portal environment. Students will be verified as soon as they launch a chat session with a Charles Sturt staff member.
More information
If you would like to know more contact Scott Barlow – Project Manager, Division of Information Technology.