On 11 June the online application form for Higher Degree by Research (HDR) applicants is changing.

Applicants will be able to apply for a research scholarship at the same time they apply for admission, which is a significant improvement to the process.

Further changes to the application form will help enhance the admissions process and provide greater structure to the responses an applicant gives.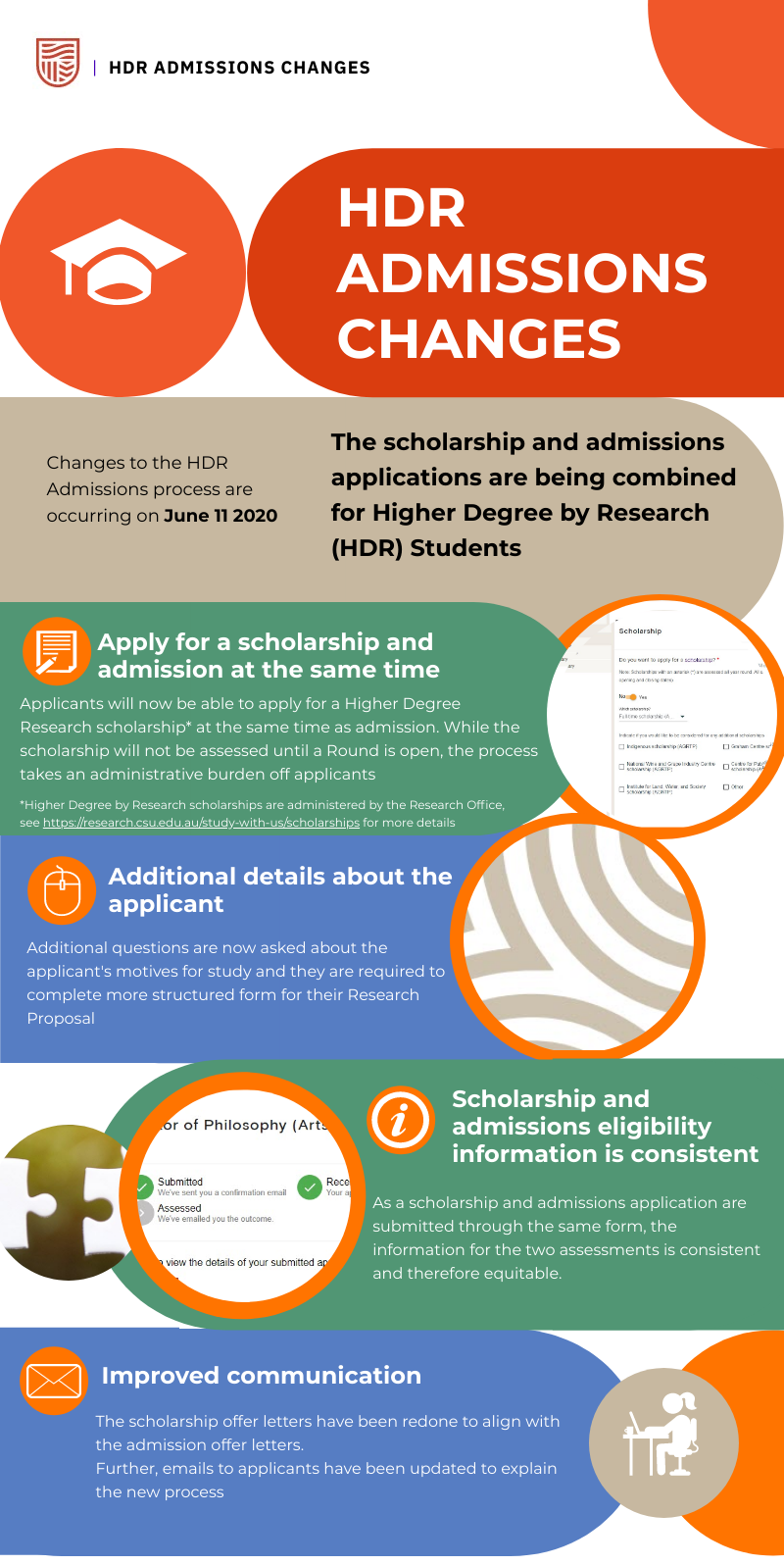 If you would like to know more, contact Sophie Dewar – Manager, Business Analysis and Process, Division of Information Technology.