After months of hard work from various teams across the division, the new DIT website is now live.
The new DIT website delivers a cohesive and modern look and feel that reflects the Charles Sturt brand. It showcases new Mk3 templates built by the Web Office, which will be rolled out to other university divisional sites over the coming year.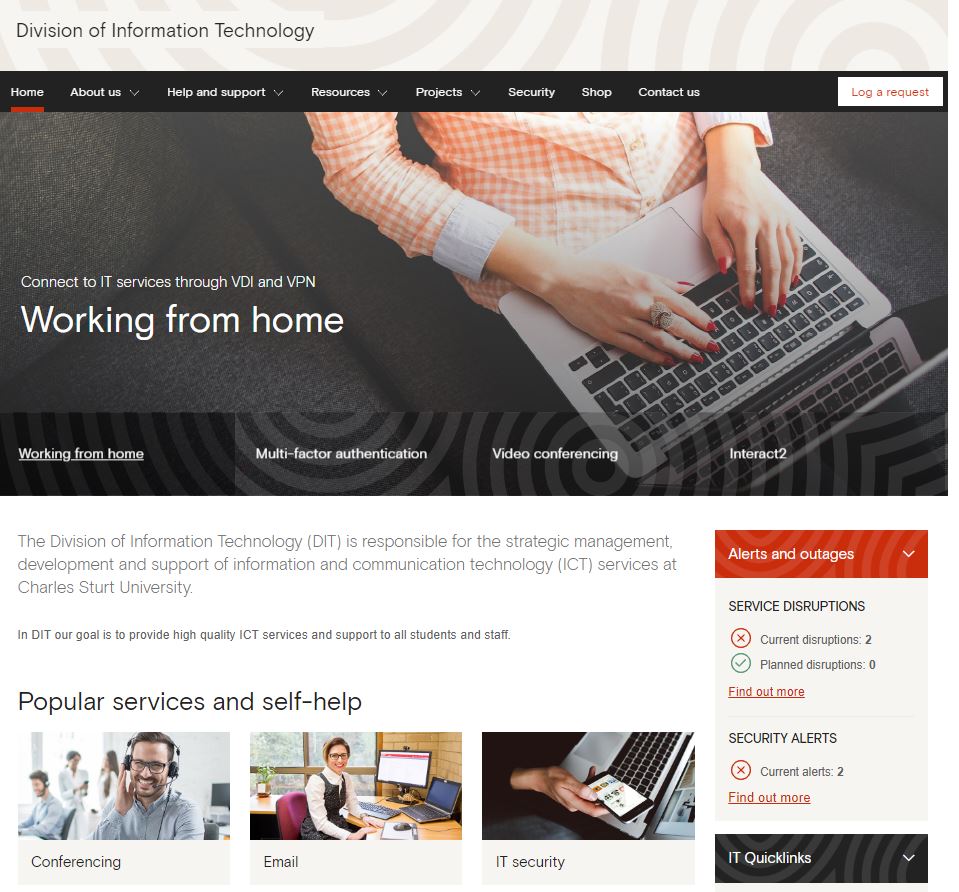 Changes to access and search
You will need to be signed in to your Charles Sturt account to access content on our new DIT website. If you are not already signed in you will be redirected to the university single sign-on page.
This also means that the best way to search for Charles Sturt IT-related content is from within staff.csu.edu.au and not through the Google search engine.
Any bookmarks you had saved for the website will also need to be updated.
Some of the highlights
Services and self-help
We have combined the services and self-help information, making it easier for you to find information in one spot when you need it most.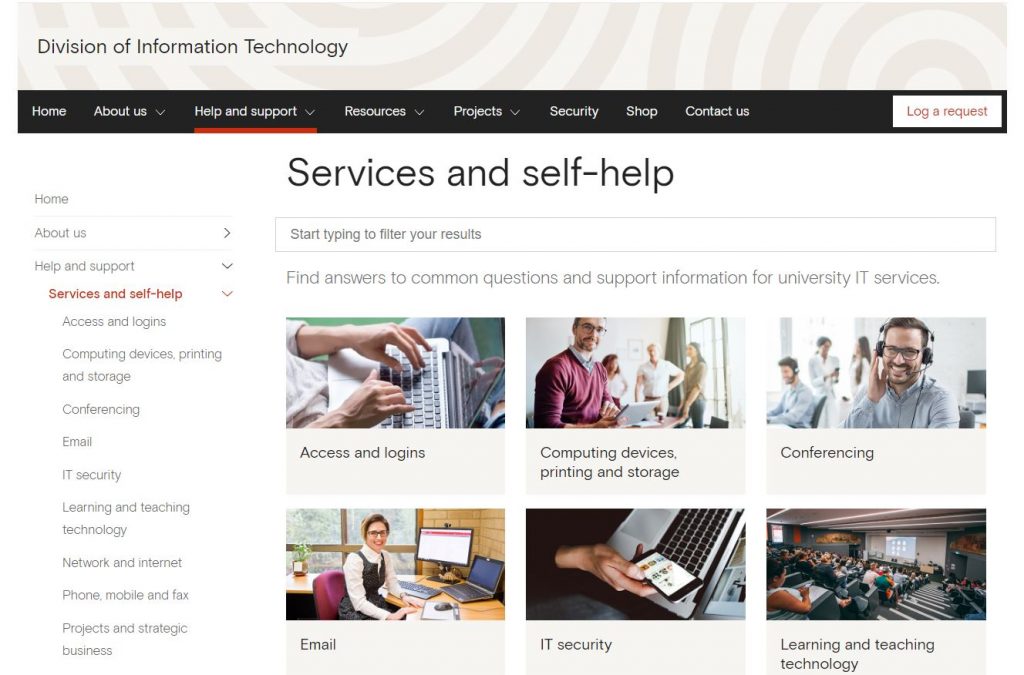 Computer Shop order forms
New online order forms are available for Computer Shop products, replacing current PDF order forms.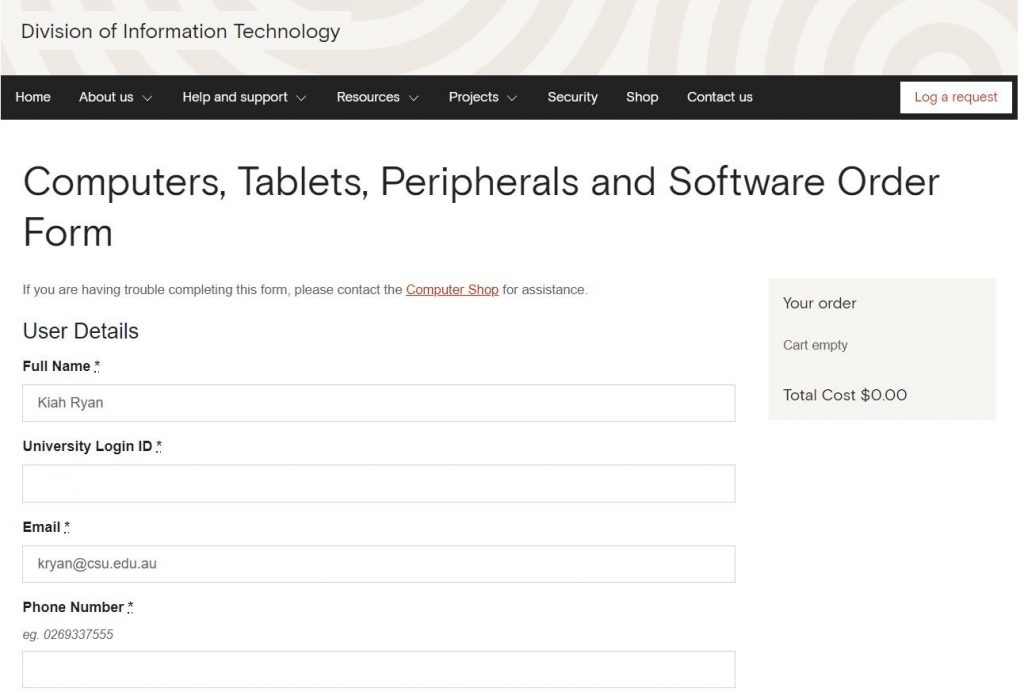 Project updates
We have redesigned the projects area where you can find information on current IT projects, including status, what's happening next, benefits, and key contacts.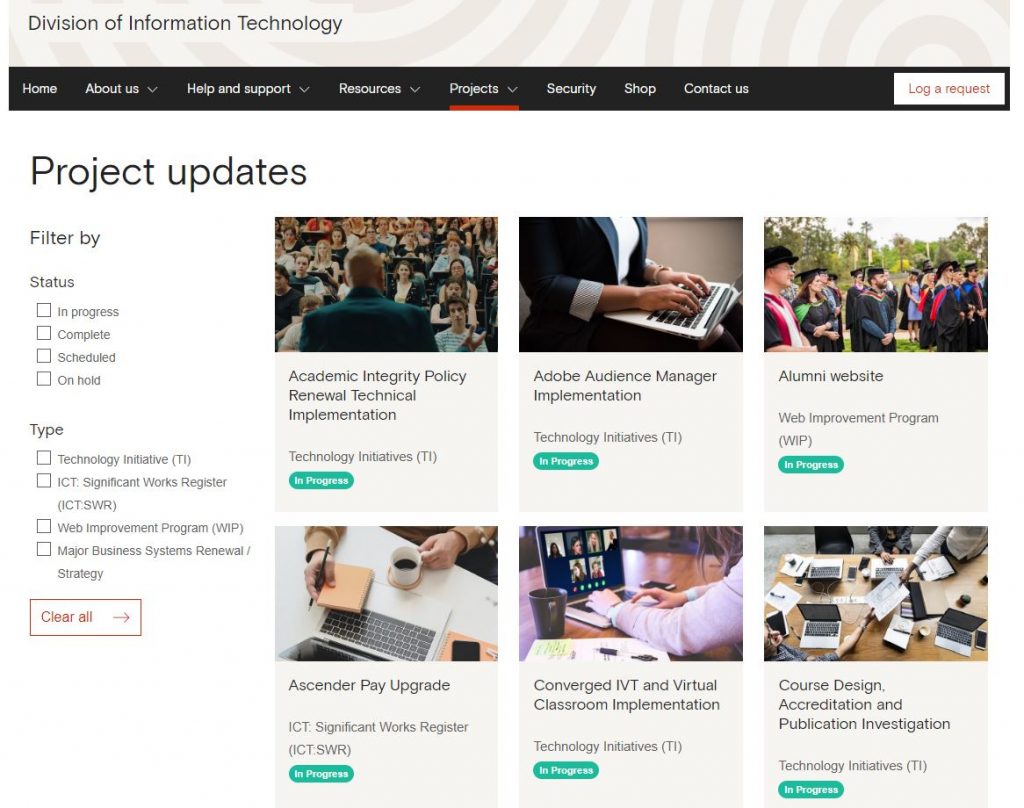 Security information
Current security alerts and news are available so you can keep up to date on the latest cyber threats. You can also find information on how to report a security risk and what you can do to protect your data.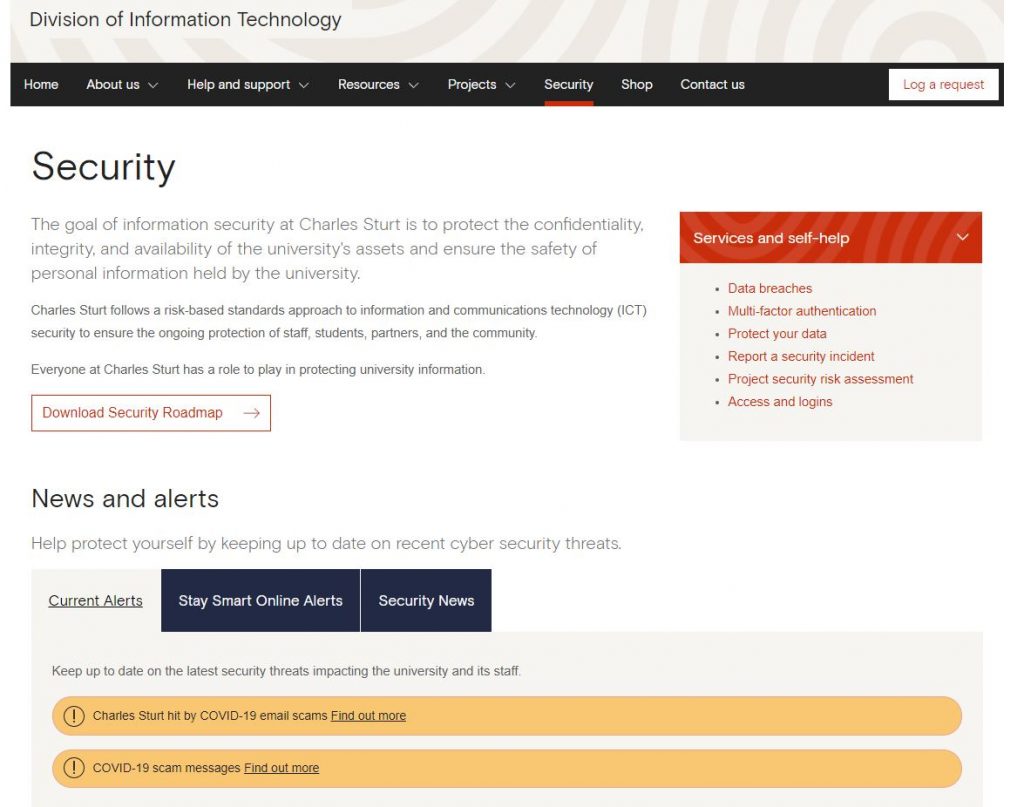 Training page
We have created a new training page where you can check out what sessions are coming up, add a session to your calendar, and watch recordings of previous sessions.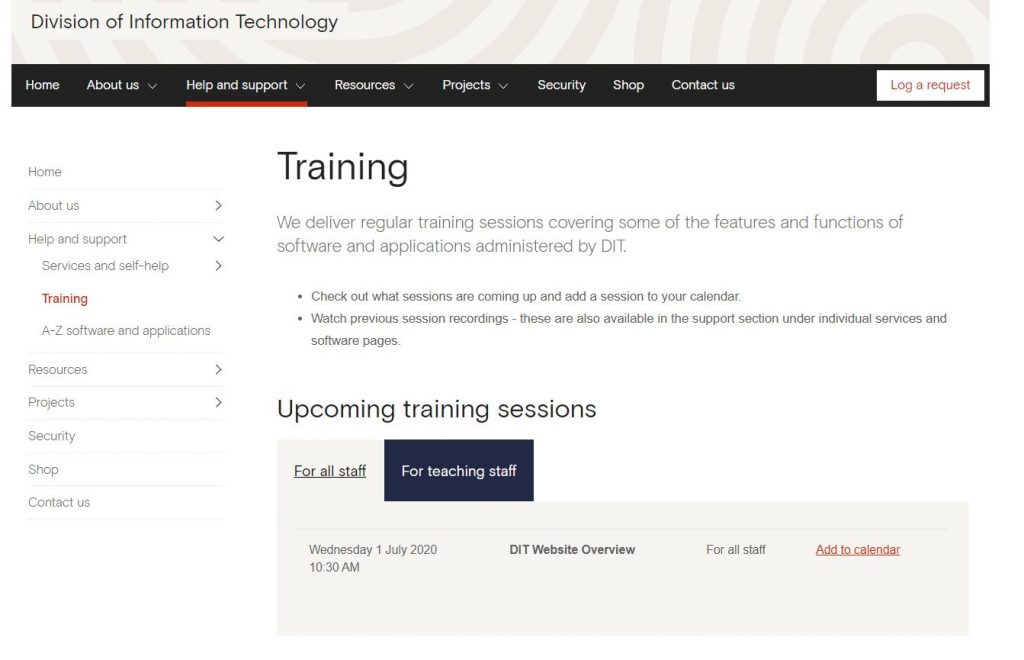 We want your feedback
We'd love to hear what you think. Please click the Feedback tab on the right-hand side of the screen on the new site and share your thoughts.
We are also running a demo session for those who'd like to attend on Wednesday 1 July at 10.30am. See our new training page for more information.
Thank you to everyone involved in the project and those who provided us with feedback along the way.