The Converged IVT and Virtual Classroom Implementation project is charged with implementing Zoom at Charles Sturt. In support of the university COVID-19 response, a "fast track" implementation was undertaken in March to make Zoom available as a complement to Adobe Connect.
With that early release completed, the project is now focusing on fully integrating Zoom into the learning environment so that it can replace Adobe Connect as the primary virtual classroom video conferencing tool later in 2020.
In parallel, the project is working on the analysis and planning for use of Zoom in both teaching and admin video conferencing spaces on campus. This is the IVT – interactive video teaching – component.

Interactive video teaching

A key objective of the project is to provide a "converged" video conferencing solution that uses a single tightly integrated video conferencing technology in both the virtual classroom and IVT (on-campus) spaces.
To support that aim, the project will be rolling out "Zoom Room" capabilities that allow existing in-room video conferencing technologies to host and participate in Zoom conferences with the tap of a button.

Benefits
Ability to mix and match on-campus (IVT/Admin) and on-line (virtual classroom) meeting participants.
Clearer video and audio for participants with limited internet access e.g. mobile-based access while travelling.
Simplified and more consistent video conferencing interfaces.
Improved system monitoring and reporting that will provide better and more timely information for support staff.
Reduced cost of in-room conferencing infrastructure.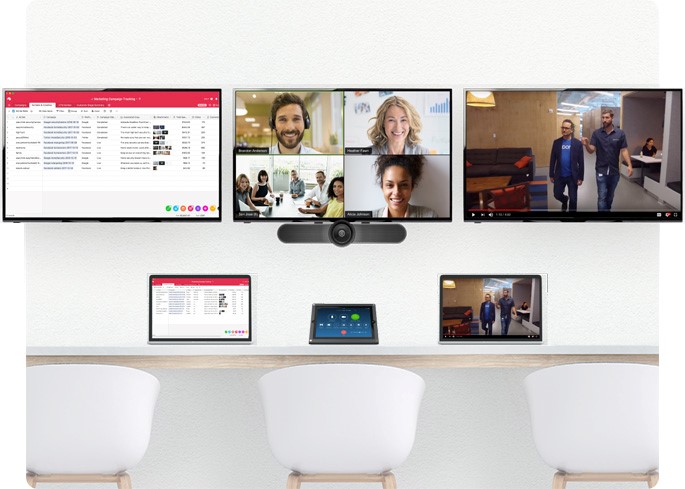 Virtual classroom

Fully embedding Zoom into the learning environment requires integration with Interact2 (Blackboard Learn). Integrating Zoom in to Blackboard provides the ability to schedule, join, and manage meetings within our Learning Management System.

Instructors can:
schedule Zoom meetings to support the delivery of online learning, on-campus classes, and study groups
use Zoom for lecture capture and management of cloud recordings
enable students to join Zoom meetings, attend classes, collaborate in study groups off-campus, and view available recordings of previous classes.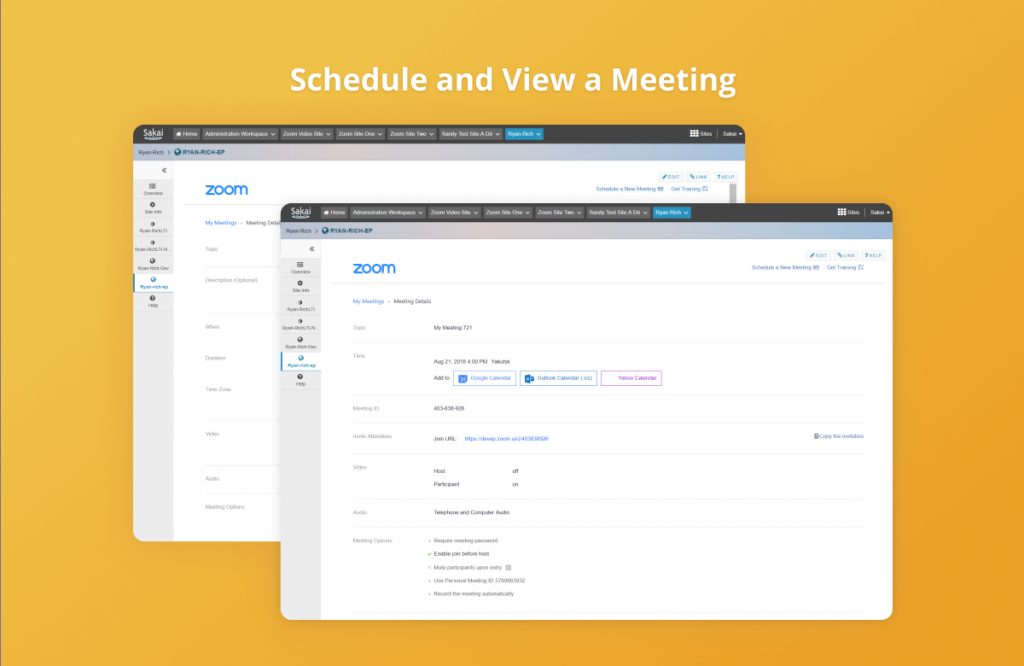 The project aims to deliver the above components in the second half of 2020, with further integrations with Skype, Timetabling, and Data Analytics and Reporting planned.

More information
For more information contact Ivan Saric – Project Manager, Division of Information Technology.