The CRM Project Team were named winners of the Project Management Achievement Awards. The team is made up of Charles Sturt University and KPMG Australia. The team won the NSW state award in the "ICT/Telecommunications Project" category. This category is open to information and computer technology or telecommunications projects. These projects must involve project management of the development of software, digital programs and IT/telecommunications related infrastructure.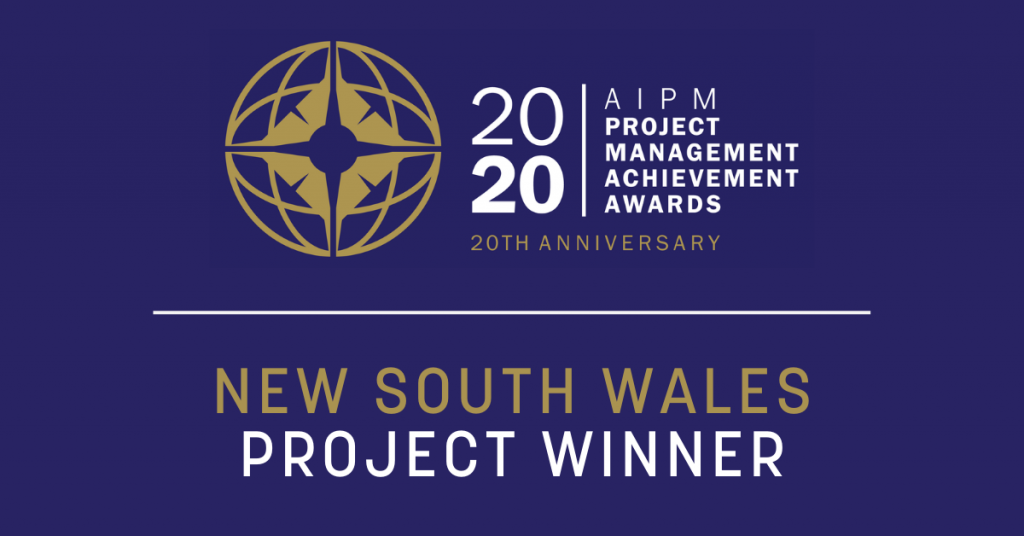 The PMAAs exists to recognise outstanding achievements in program and project leadership. This year saw the PMAAs receive one of the highest number of entrants ever.

The award criteria assessed outstanding achievement and innovation in project management, handling of project challenges, and insight into improvements for project management methodology. Our award application demonstrated the team's dedication to delivering an upgraded CRM, "That just works." The team delivered on time, within budget, and with stakeholder feedback ranging from 'satisfied' to 'very satisfied'. This is an exceptional feat, considering the immense challenges 2020 has presented.

Nearly half the project was delivered during mandatory working form home arrangements. This means the additional effort of the team was not visible, and not easily acknowledged. This award provides much-needed recognition for the team's hidden labour.

The CRM project showcases the university's commitment to shorter resolution times and improved engagement between students and university staff. The CRM Project is improving customer engagement with students, staff, alumni, and partners. The project manages migration from the old CRM system into Microsoft Dynamics 365. This allows Charles Sturt University to offer a superior service. Areas improved by this project include student acquisition, retention, and student success. The project is now entering Stage 3 to implement Future Students into the CRM. A full overview of the project, status report, and project benefits are available here. Further project news is available here.

Congratulations to the CRM Project team for this well-deserved recognition!